10 Things to do in Romulus, MI
Wayne County is a desirable place to live and work, offering an array of amenities, such as a well-maintained system of metropolitan parks, including over 200 golf courses, and several marinas. The county offers 18 major shopping malls, as well as 30 art museums, and 18 professional theatres. As a resident of Gateway Townhomes, enjoy convenient access to retail and employment opportunities within close proximity to the community. There are plenty of things to do in the area, check out some of our favorites below!
TOP 5 PLACES TO GO IN ROMULUS, MI
Looking for something to do with the family? Check out the Romulus Historical Museum!

The museum is dedicated to preserving Romulus's history. It is operated by the members of the Historical Society. Members organize events, special programs, and celebrations throughout the year to commemorate the town's pioneering settlers.

The historical park is located in the center of downtown on Hunt Street. It includes the town's original schoolhouse, the Kingsley house, 1923 Monitor Windmill, Wabash Freight building and caboose, and a spacious park with a gazebo. The park is open 7 days a week and the buildings are open on Sundays from 1 PM to 4 PM.


11120 Hunt ST Romulus, MI 48174

Interested in learning the history of Henry Ford? Stop into the Henry Ford Museum today!

The goal of the museum is to highlight the authentic objects, stories, and lives from America's traditions of ingenuity, resourcefulness, and innovation. When visiting, there are four areas you can explore. The first is the Henry Ford Museum of American Innovation, which takes you into the mind of Henry Ford and learn his story. The second is Greenfield village. Here you can see the working farms and the Model T. The third is the Ford Rouge Factory Tour. This tour takes you through the real factory that creates Ford vehicles today and sees firsthand how the Ford F-150 is created. The final is the Giant Screen Experience. This experience will give you a first look at the stories from the past, present, and future in 4K digital projection.

Visit today!


20900 Oakwood Blvd Dearborn, MI 48124

Looking for something fun but challenging? Check out TreeRunner Adventure Park in West Bloomfield, MI! This is about 30-45 minutes away from Romulus, but we promise it is worth the drive!

TreeRunner is an aerial adventure park with 250 obstacles, 45 zip lines, 6 levels of difficulty, and 14 different trails to explore. In 2019, they were voted #1 in Michigan for zip lining and climbing venue! Some of the most popular things to do are the Waterfall trail, which is a difficult trail with a Ring Trapeze, a Tarzan Swing, U-Ropes and Log Ladder, and the Forest Run, which has 2 zip lines, a tightrope walk, and a flight between platforms via a log swing!

No matter the difficulty level, you are sure to have fun at the TreeRunner Adventure Park! Visit their website today to make your reservations!


6600 W Maple RD West Bloomfield Township, MI 48322

Riverside Kayak Connection (RKC) offers kayak retail, tours, classes, and events for all ages and abilities! They are located in Wyandotte, MI, which is about 25 minutes from our complex. Tours are offered all along the Detroit River.

RKC offers 15 different tours:

Belle Isle Circumnavigation
Belle Isle Blue Heron Lagoon Tour
Belle Isle Sunset Pointe Tour
Detroit Historical Canal Tour
Detroit Full Moon Tour
Detroit to Wyandotte Tour
Grosse Ile Circumnavigation

Grosse Ile Morning Tour
Grosse Ile Yacht Club Paddle
Humbug Marsh Tour
Paddle to Hell
Pine Street Paddle
Rouge River Industrial Tour
WE Kayak Grosse Ile
Private Kayak Tours

RKC also offers rentals for bikes, canoes, pontoon pedal boats, kayaks, paddleboards, and surrey bikes. Check out their website for pricing!


4016 Biddle AVE Wyandotte, MI 48192

Want to see where history takes flight? Visit the Yankee Air Museum today!

The museum was founded in 1981 but was destroyed in 2004 by a fire. It reopened in its current location in 2010. Since its reopening, their collections have grown. The museum has over a dozen static aircrafts, five historic flying aircrafts, and continues to add exhibits. The museum is also a member of the Unity of Learning, which brings educational programing with a STEAM background to students with the Leslie Science and Nature Center and Ann Arbor Hands-on Museum.

One of the most popular things you can do at the museum is take an actual flight in one of the historical planes. You can choose from 1 of 4 planes, the B-17 Yankee Lady, B-25 Yankee Warrior, C-47 Hairless Joe, or the UH-1 Huey Greyhound. Check out their website today to make your reservation!


47884 D ST Belleville, MI 48111

TOP 5 AMAZING PLACES TO EAT IN ROMULUS, MI
Romulus is less than 25 miles from The University of Michigan and has become a driving force in culture, community events, and entertainment. This has attracted citizens from many different cultures. As a result, the city's dining scene is an eclectic fusion of local tradition and international flavor. These five must-try restaurants define Romulus's culinary culture, from laid-back bistros and cafes to innovative food served in luxury settings.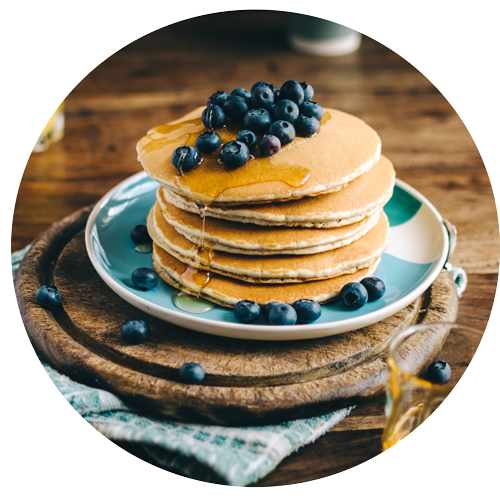 American, Diner, Homey
Romulus House Restaurant makes all their food fresh and homemade. They serve breakfast all day, lunch, and dinner. For breakfast, we recommend the peanut butter pancakes with a side of hash browns and bacon. For lunch or dinner, we recommend starting off with the fried zucchini and then order the combo platter for your entree. Visit today!
9110 Wayne Rd Romulus, MI, 48174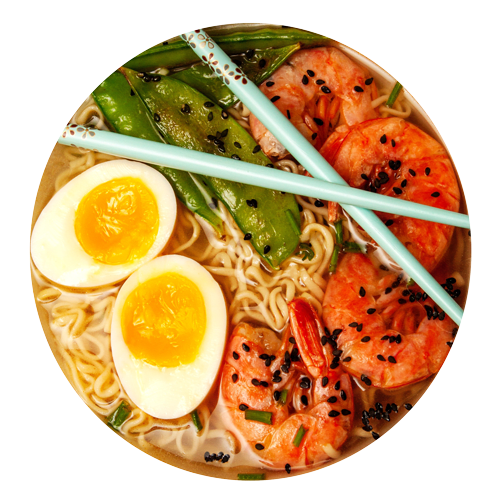 Lebanese, Middle Eastern, Smoothies
Known for its outstanding cuisine, excellent service, and friendly staff, Beirut is a must-stop. They take classic dishes and crate them with high-quality fresh ingredients with a modern flare. We recommend starting off with the hot potato balls and then ordering the swordfish kabob entree. They do have vegetarian options available as well!
7650 Merriman Rd Romulus, MI, 48174



Italian, Pizza, Bar
If you are looking for authentic Italian food, Leonardo's is a must-stop. The owners, Vito and Joe, were born and raised in Sicily on the Mediterranean Coast. In 1969, the family emigrated to America and brought with them the delicious recipes from their Mama. When visiting, we recommend starting out with the bruschetta and then ordering the chicken marsala for your entree. Stop in today to see why Leonardos is one of the highest-rated Italian eateries in Romulus!
7575 Merriman Rd Romulus, MI, 48174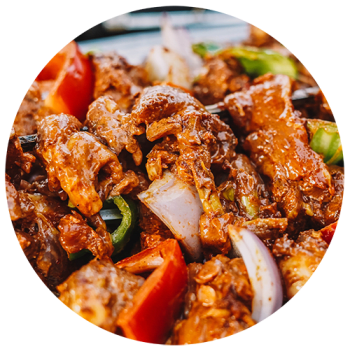 Grill, Ice Cream Shop
Everyone knows that the best place to grab some ice cream and hamburgers is at Blue Sky! This family-owned and operated restaurant is one of the few places where you can relax, hang out, meet new people, all while eating delicious food! Stop in today.
15155 S Huron River Drive Romulus, MI, 48174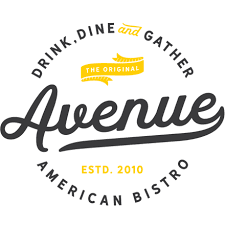 American, Pub
Looking for something laid back where you can grab a bite to eat with a delicious cocktail? Then check out Avenue American Bistro! We recommend starting off with their firecracker shrimp to share with your group and then ordering the chicken 'n' waffles for your entree! Stop in today!
3632 Elizabeth St Wayne, MI, 48184


Testimonials
I lived here 5 years before I moved to Florida I loved my stay here.

- Google User
5 Star Rating!

- Anonymous
The office staff were very helpful and knowledgeable and continue to be .

- Anonymous
4 Star Rating! Nice staff and nice neighbors and quiet.

- Anonymous
My experience was AWESOME! Approval process was quick and I was able to get an expedited move in date. Dominique was very responsive and helpful to make the move-in process seamless!

- Google Review
5 Star Review - I've been living little over a year it's very family friendly, clean community and fast maintenance kind staff and always community events at office to engage residents.

- Google Review
5 Star Review - Renewed my lease recently and i must say the team at gateway townhomes are very nice,thoughtful,very knowledgeable and go the extra mile for their residents to make sure every issue is resolved and your home needs are always met with a great maintenance team and property management team thank you so much gateway townhomes

- Google Review
5 Star Review: I love Gigi and Kathy! Gigi is a wonderful spirit and pleasant to be around. Kathy does great activities for the kids and is very engaging!

- Google Review
5 Star Review: As far as maintenance the new crew has been over the top. Ivory has been fantastic and does his job honestly and gives nothing but his 100% to the entire complex.

- Google Review
5 Star Review: I would just like to give a hugeee shoutout to the New Maintenance Staff. The Supervisor Ivory and his team are Awesome at what they do. I can really tell that they care about what they do and the tenants needs. They are very professional, work hard, and are about getting the job done right

- Google Review